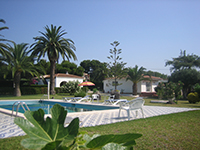 You will notice two things once you enter our facilities: a really beautiful park with a large variety of palm trees, old olive trees, bushes, flowers and plenty of free space for every guest.
You will notice something else, too: we are looking forward to your arrival and our welcome is very warm. This is one of the main reasons our guests come back again and again - besides the sun and the beach.

Holidays for the whole family
You want to spend the next holidays with the little ones of the family? You are looking for a child-friendly Bungalow, Apartment or holiday home?
Let us surprise you; Bungalow-Park Colibri is a perfectly suitable accomodation for a holiday with the family.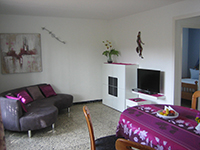 Feels like coming home
Holidays at Bungalow-Park Colibri feels like coming home. For nearly three decades we maintain the fascination of this isle in middle of Cambrils and accompanied by the beautiful and varied surroundings. Here you will find a unique atmosphere with a very private character and an individual hospitality.

More information about Bungalow-Park Colibri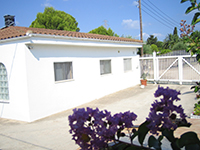 11 bungalows are situated on a 8,000 square meter fenced and landscaped garden plot located approx. 5 minutes from the beach.

The houses are detached from each other and separated by paths and different plantings like bushes and flowers.

Every Bungalow owns it's own and private terrace. (approx. 25square meters) that is equipped with an awning, garden furniture and drying rack.

Bungalow Park Colibri has a swimming pool (6x12m) and also a paddling pool for smaller children. You will also find sun loungers to take your sunbath or you can alternatively lie in the shadow of the palm trees.

Towels and beach / pool towels are not included and you should bring them yourself. Nevertheless there is the possiblity to rent them from us (additional rental fee).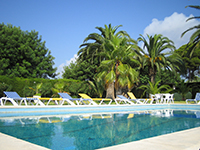 Furthermore it is possible to have your laundry washed during your holidays upon request (please let us know your needs and we will let you know the additional costs).

Shops and restaurants are close nearby.

A large car port is located at the entry to the property (inside).

We do as well have bbq area close to the pool.